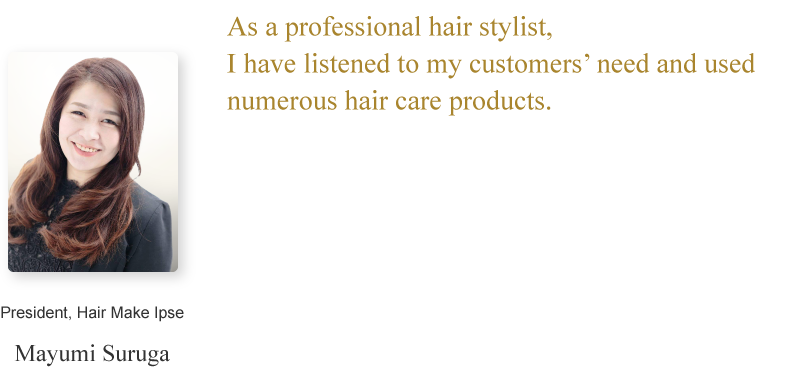 However, none of them was successful in caring aged hair.
In order to provide intensive aging care, I decided to formulate a shampoo myself with the assistance of professional researchers.
Ipse Forma Organic products are the most important and best shampoo and treatment for our hair salon customers.See it for yourself how it rejuvenates your hair.